Yes, I've finally gotten pictures onto the computer!
I had some fun with my camera and the kids of the family we stayed with...
Judson (6), the little theologian. He hated the camera, but I managed to get a few pictures of him, this one being the best. He used to be really into kilts, but no so much anymore.
Jonathan Christopher (2), my little buddy. He's absolutely adorable, but hates the camera even more than Judson, or at least won't hold still for it. This day at the beach I spent most of the time playing on the slide with him.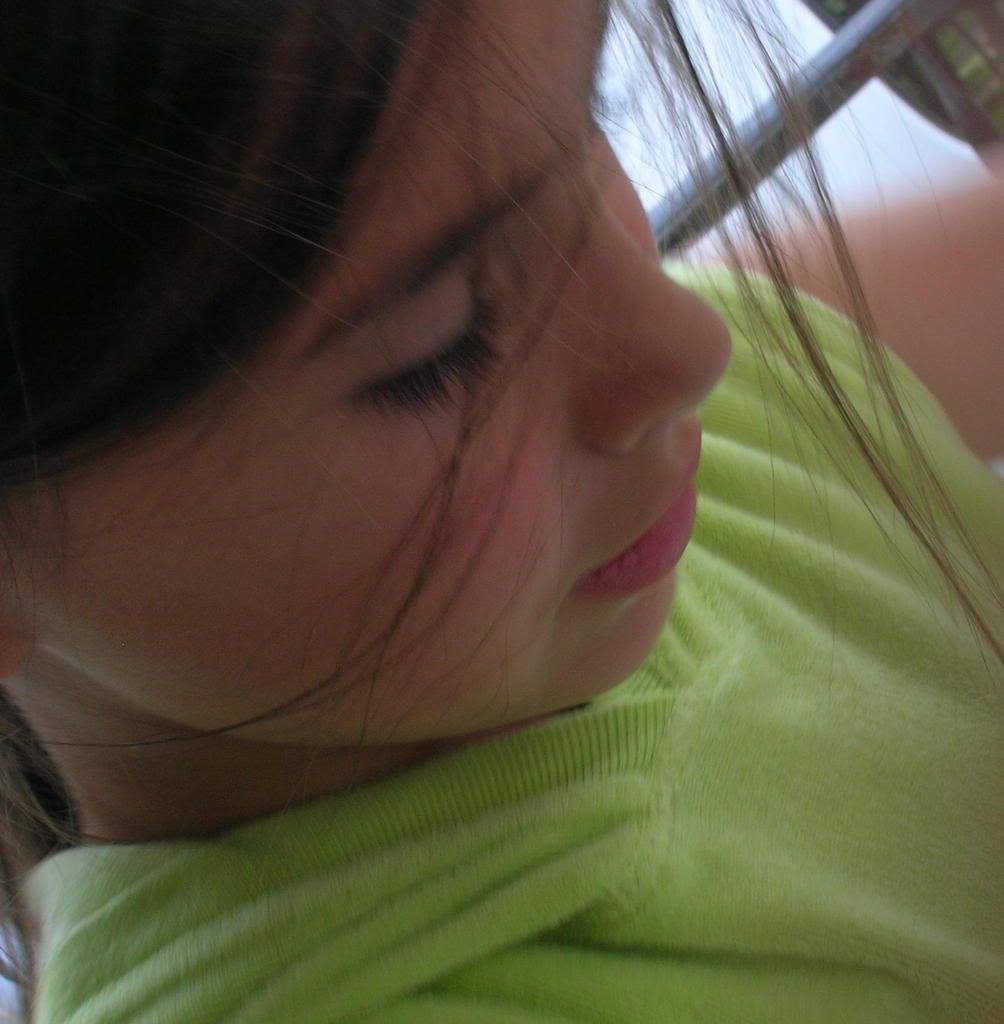 Jemmelie, aka Jemma, (almost 7) The only girl, extremely girly. She's one of Candace's best friends. Like most little girls, she was extremely photogenic and I had
trouble making her NOT smile and look at the camera.
Joshua (uh... somewhere between 10 and 12).
Joshua and I used to be really good friends... we
still play some, but not much anymore. He put
on a whole show for the camera.
Jacob (8). Nate's buddy. The way he and Nate
are together... you almost need to tie them down,
they're so crazy.
Now, I'll do as much as I can without pictures.
Wednesday ( a week ago) - We went to the beach with the Swifts. Josh and I had a water fight (just like old times...) I watched Christopher and helped Jakey, Josh, and Nate with their huge set of pools, waterfalls, tunnels, and dams near the edge of the water. We swam out to the dock, and then I was back to watching Christopher for a while. He's adorable.
After showering at the Swift's, we went to the Crocker's for dinner. Joy and I listened to country music, ate, and played around on the piano for a while. We were going to go play flashlight tag with Nate and Noah, but we had to leave.
Thursday - Traveled to Denver. Visited the Taylors for lunch, played with their two adorable dogs and jumped on the trampoline. Then we went to the Rayners, some people Cait used to babysit for. I sat with Mom, dad, Cait, Mr. and Mrs. Rayner for a while, but near the end Jack was showing me around the house and showing me some of his toys. We got to (great) Uncle John's and (great) Aunt Kay's, ate dinner, and then went to bed.
Well, next post needs some pictures, and the way blogger works, I'm gonna have to add them in on another post.
Ky